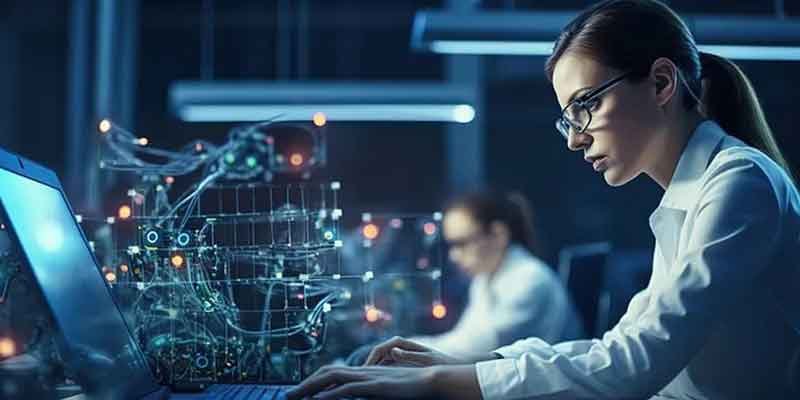 Top 5 Emerging Careers In The UK For Indian Study Abroad Aspirants
Today, the UK continues to be a magnetic study-abroad destination for students in India, attracting about 1,32,709 of them in 2022. In addition to the rich cultural heritage and top-notch education, it's the lucrative career options that prompt Indian students to study in the UK. The country is one of the major global hubs for employment and boasts a wide range of career options. In this article, we shall explore the top 5 emerging careers in the UK that Indian study-abroad aspirants should keep an eye on.
1. Data Scientist
In this age of information, data is the new gold, and data scientists are the modern-day wizards. Data scientists are responsible for analyzing heaps of data, ultimately shaping the future of various industries. Incidentally, the UK is experiencing a surge in demand for skilled data scientists capable of analyzing data patterns, predicting trends, and driving informed decisions. Be it healthcare, finance, or technology, a data scientist degree from UK guarantees a bright career prospect.
2. Creative Content Curators
As mentioned earlier, we are currently living in the era of information, specifically digital information. In this day and age, content is king, and it's the content creators who wear the crown by shaping compelling digital narratives — from social media campaigns to immersive brand experiences. With businesses shifting their focus to online engagement, creative content curation offers an opportunistic career prospect in UK for international students.
3. Sustainable Architects
People across the world are experiencing a conscious shift to greener practices in every aspect of their lives. As such, sustainable architects emerge as the torchbearers of energy-efficient urban communities. From vertical gardens to solar-powered structures, these professionals merge innovation with environmental consciousness.
The UK, in particular, is committed to sustainability in both, preaching and practicing it. Any student desiring to study in the UK must consider sustainable architecture as a crucial course and career path.
In Conclusion
Thanks to a plethora of emerging career prospects, more and more Indian students are travelling to study in UK. From unraveling data's secrets to crafting digital experiences, the possibilities are vast. As the leading UK student visa consultant in Ahmedabad, Nationwide Overseas Education helps you navigate this exciting journey.