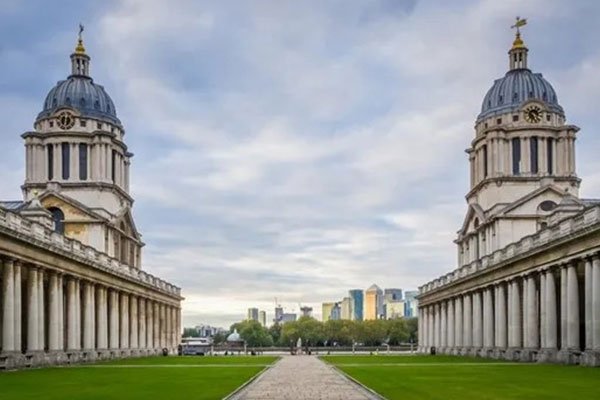 5 Crucial Tips To Choose The Right UK Student Visa Consultant in Ahmedabad, Gujarat
So, you have decided to fly to the UK for higher education. What's next?
As a study abroad aspirant, it is only normal to be partially paralyzed by choices; in terms of course selection, university selection, and more. But the most important decision you'll make is choosing your companion for the UK education journey. Navigating the intricacies of obtaining a student visa can be overwhelming, but the right UK student visa consultant can make the process smoother and less daunting. Let us walk you through 5 essential tips to choose the right UK student visa consultant for your study abroad success.
1. Identify Your Needs & Goals
Before you even take the first step towards your dream destination, it is important to reflect on your personal needs and goals. Consider the type of degree you want to pursue, the location of the university, and any specific challenges you might face during the visa application process. What kind of assistance do you want? Just the student visa process or complete guidance on university and course selection too?
Begin by outlining your academic objectives. Are you aiming for a specific degree, or are you exploring different options? Additionally, think about your long-term goals — how will this degree contribute to your career aspirations? By clearly defining your objectives, you'll be better equipped to communicate your needs to potential consultants.
2. Research The Expertise and Experience of Potential Consultants
Expertise is the first factor you must consider to select the right UK student visa consultant. Consultants with a proven track record of UK visa success have a better understanding of the process. You must also check whether they are familiar with the latest visa regulations. The most important benefit of choosing an experienced consultant is the double security of the error-free process and invaluable insights.
Dig deeper into the consultant's credentials. Have they helped students from your country before? Are their success stories and testimonials available for review? A credible consultant will have a transparent history of helping students achieve their UK education dreams.
3. Establish Personal Connection and Communication
When you're leaving the comfort zone of your home country, it helps to have a personal connection with your consultant to ease the transition. Before you enroll, arrange an initial consultation to get a feel for their communication style. The right UK student visa consultant will genuinely listen to your concerns and take the time to address them.
Be mindful of the potential consultant's response during your initial consultation. Do they promptly answer your questions? Do they explain complex procedures in a way that you understand? Effective communication is a key indicator of a consultant's commitment to your success.
4. Go For Consultants Who Offer Full-service UK Student Visa Assistance
The student visa application process is just one of the steps in your journey to study in UK. In reality, you will be faced with a multitude of choices in terms of degree, university, accommodation, and more. And while there are plenty of research sources online, hands-on guidance can make a drastic difference.58
An ideal UK student visa consultant should not only help you with the visa application process but also offer insightful guidance on university selection, scholarship opportunities, and pre-departure preparations. A consultant who goes the extra mile in offering end-to-end overseas education services will ensure that you're well-prepared for every aspect of your UK education journey.
5. Carefully Examine The Fees Structure and Contracts
Investing in a UK student visa consultant is a critical decision; the fate of your academic future hangs in the balance. Therefore, it is crucial to have complete transparency about their fees and contract terms.
Ask for a clear breakdown of their charges and the services covered. You must always be wary of consultants who promise guaranteed visas for a steep fee. Because ultimately, visa outcomes are determined by the UK authorities.
Summarizing It All
With a plethora of options to choose from, the decision of selecting the right UK student visa consultant has the potential to make or break your academic journey. Before you select your study abroad companion, make sure to clarify your goals and conduct thorough research. Go for consultants with whom you can establish a personal connection and who can guide you with the utmost transparency. At Nationwide Overseas Education, you will get access to the expert guidance of our team of UK student visa consultants. Right from career counselling to post-arrival services, our team helps you at every step of the way in your quest to study in UK.