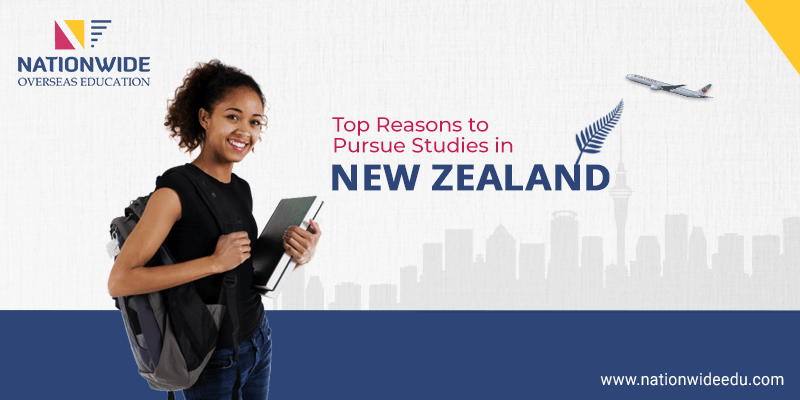 Top Reasons to Pursue Studies in New Zealand
Students are often in a fix about which country to choose for higher education. There are plenty of options available and at times that makes the decision making quite difficult. If you are looking to pursue higher studies, New Zealand must be your pick. In this post, we will take a look at some of the major reasons why you should choose New Zealand for higher studies.
World class universities
New Zealand student visa consultants say that New Zealand is known for top-notch universities which are recognized world-wide. Whether you are looking for an undergraduate, masters or doctoral program, you can choose New Zealand for studies without an iota of doubt. There are several universities which are known for quality education- University of Auckland, Lincoln University, Massey University and University of Otago to name a few.
Affordable cost of living
New Zealand is known for affordable cost of living and tuition costs. Costs vary, but for a reasonable standard of living you will not have to spend much. New Zealand student visa consultants in Ahmedabad say that you won't have to burn your pockets for living or study here. Scholarships and financial aids can also be made the most of.
Earn while you learn
Students can also choose to work while studying in New Zealand. New Zealand student visa consultants say that you can work for up to 20 hours every week while your study term is on. You can work full-time during vacation.
Easy visa application process
Since New Zealand has liberal immigration laws, the entire process is pretty easy. You need an offer from New Zealand Qualifications Authority approved educational institute, proof of financial stability and a written guarantee letter from any individual or institution stating that you have an accommodation available in New Zealand if you are less than 18 years in age.
Eligibility criteria
Do you know that New Zealand universities have minimum entry requirements for most of the programs offered? Entry requirements differ depending upon the program, but 65% or above for students passing 12th standard usually suffices. If you have a score of less than 60 percent, you can go for a foundation or diploma course. Besides, students need to prove their proficiency in English. They need to have a minimum IELTS score of 6.5 or PTE academic score of 58 or more. Students join IELTS coaching in Ahmedabad to score great in IELTS.
It can be easily concluded that New Zealand offers quality education and a great lifestyle and hence it must be your first choice for pursuing studies. Hope the post made for a good read. For more information related toIELTS coachingor New Zealand student visa process, feel free to get in touch with us.