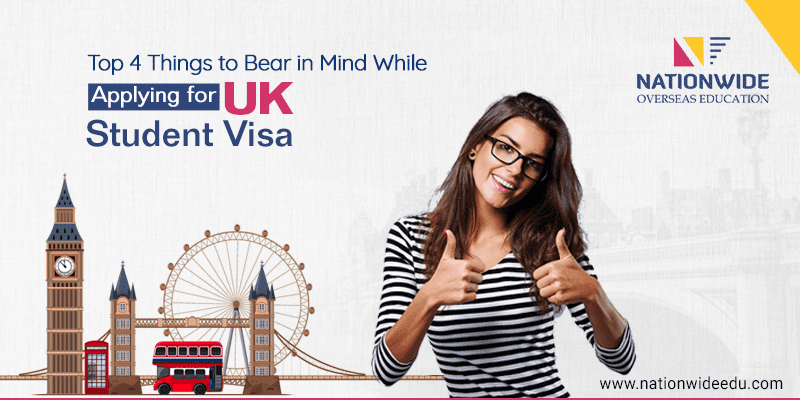 Top 4 Things to Bear in Mind While Applying for UK Student Visa
Every year UK gets thousands of student visa applications and not all aspirants are able to make it. The reason is simple that they are not wary of the nitty-gritty and key things while applying for the visa. As a reputed UK student visa consultant in Ahmedabad we are approached by hundreds of students who are simply daunted by the complex visa application process.
In this post, we will share the top 4 things you must bear in mind while applying for a UK student visa.
Research and checklist
Before you start preparing your student visa application you must carry out a good research. You must note that visa requirements differ depending upon where you are from and the course you wish to pursue. The course length also matters. Documentation in detail will be required to prove your proficiency in English and finances. It is a good idea to make a checklist and prepare your documentation and visa application. A good way to ease out the entire process, you must get In touch with a good overseas education consultant in Ahmedabad. A professional consultant is well-versed with the entire process and hence capable of getting you a student visa without any hassle.
Visa interview
You will be required to appear in a visa interview. You will be asked about the reasons why you want study in the UK, your choice of institution as well as the course. What you aspire to do and what are your expectations from the university or course?  What career path you wish to choose post course completion? These are few commonly asked questions you should be able to answer.
English proficiency
It goes without saying that you will be required to prove your proficiency in English in order to increase your chances for visa approval. If you aspire to pursue a study program which is below degree level, you will need to pass SELT to demonstrate proficiency in English. For more information related to English proficiency test and to book one you should contact a UK student visa consultant in Ahmedabad.
Finances
Once you have made up your mind to pursue a course in UK, you should acquire sufficient money to show that you can support yourself and any dependants who will be accompanying you in UK. You should have sufficient funds to pay for your 1st year college fee, books and living expenses. Make sure that you have enough money in your bank account at least 2 weeks before you file the application.
Hope you found the post informative and useful. We are one of the best UK student visa consultants and always up for your questions. Feel free to touch base with us for any questions you may have.