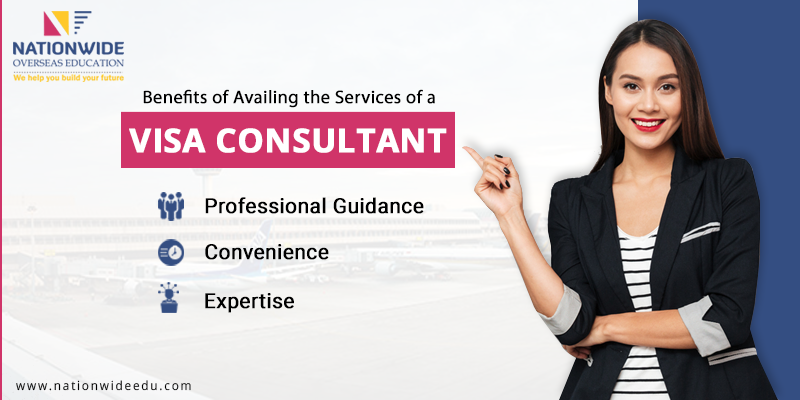 Top 3 Benefits of Availing the Services of a Visa Consultant
Visa is a mandatory requirement if you want to travel outside of India. But visa application is a very complex and hectic process which people often struggle with. In such situations, it is beneficial to avail the services of a visa consultant in Ahmedabad as they can provide step by step guidance throughout this process.
Here are some reasons highlighting the benefits of using the services of a visa consultancy
Professional Guidance
Applying for a visa requires in-depth knowledge and clear understanding of the process. For example, students who are looking to study abroad have to first identify the course they want to study and in which university. They also have to be aware of the admission guidelines for that particular university. All this can be a burdensome and confusing task for a student. Student visa consultants in Ahmedabad help the students in mitigating this process by advising them on choosing a university, guiding them through all the required paperwork and even preparing them for the required examinations. With their professional guidance, the students can focus on preparing for the course rather than struggling with the documentation process.
Convenience
Visa consultancy can help simplify the visa process for you. There are many steps and procedure which an applicant has to go through to avail a visa to another country. A visa consultant can take care of the filling process including preparing letters to various authorities, booking appointments and also working out the fee structure. These processes are complex, and if one does choose to do it on their own, it will mean taking out valuable time from one's busy schedule to carry out these tasks.
Expertise
Visa application is a very systematic process. Knowledge about the specific documents that are required to be filed is vital for a successful application. Visa consultants have expertise at processing these documents as they would have done the same for a number of prior applicants. They are constantly updating themselves with changes in visa norms which can be very beneficial for ensuring a smooth process throughout the filing of the application.