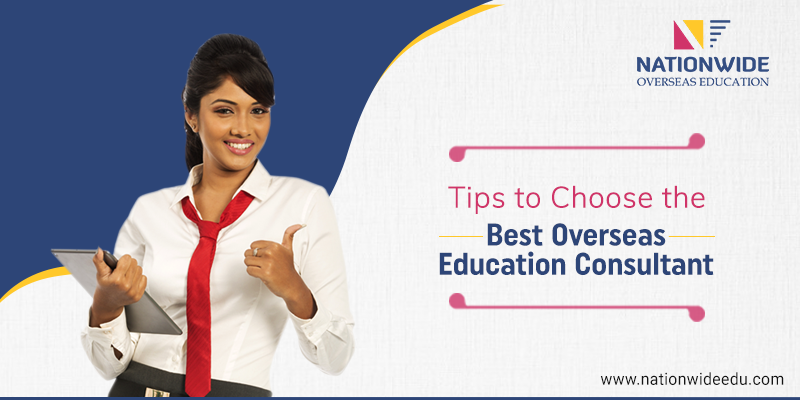 Tips to Choose the Best Overseas Education Consultant
There are a number of overseas education consultants in India and you would like to choose only the best. Choosing the best one is not an easy task, but if you take note of certain pointers, you can easily make the right decision. In this post, we will share some surefire tips to help you hire the right overseas education consultant. So, read on:
Background matters
You got to be aware of the background of the education consultant you are choosing. There are numerous overseas education consultants in Ahmedabad alone and not all of them have the same background. Find out for how long they have been in business and how they approach their work. Taking a look at their background will give you a fair idea about their modus operandi and expertise. Find out whether or not they are recognized by international education bodies. If you carry out a bit of research, it will help you a huge deal.
Go through the reviews
Checking reviews on the internet will help you a huge deal. Read what others have to say about the consultant. Checkout their website and social media pages for customer testimonials and awards.
Ask questions about their expertise
It is highly recommended that you read about their expertise and also ask as many questions as possible. Since it is about education and your future, you cannot take any bit for granted. That's why you must be wary of their track record of placing students in colleges in universities recognized worldwide. Hire a consultant who helps you from the word go. From admission procedure through to pre-departure guidance, they should be reliable. These are all important factors and hence you must take all of these into consideration while making a decision. Reputed overseas education consultants in Ahmedabad like Nationwide make sure that you get complete assistance and keep you posted about every update.
Transparency
The education consultant you choose must be transparent throughout the process. Whether it is the process or fees they charge, transparency at every stage is very important. The consultant must not make any false promises, so you need to watch out for warning signs such as admission guarantee and assured scholarships. You must know that your academic score and past record are the determiners and hence such consultants must not be hired.
Guidance with Visa and college selection
Hire an education consultant who guides you about visa and college selection. Professional consultants provide you end to end services to make the entire process a comfortable experience for you.
Hope you found the post useful. For more information related to IELTS coaching in Ahmedabad, feel free to touch base with us.