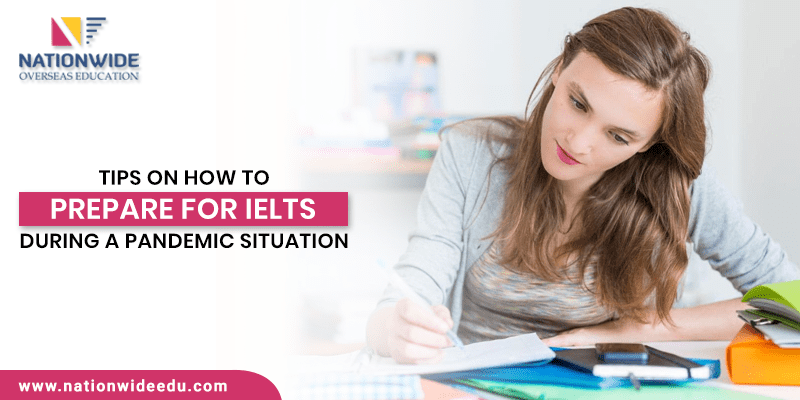 Tips on how to prepare for IELTS during a pandemic situation
If you wish to dream of migrating then do not disturb your goals even if the situation is not in our favor at the moment. With the current situation, we all have to adapt to a new way of living and working every day. It might seem like it is better to give a pause on migration and study abroad plans due to national and international lockdown. But these closures are temporary and do not give up on your preparation of IELTS. IELTS coaching in Ahmedabad is still on through online classes which can help you continue your study without any break. Don't feel discouraged and disheartened. Use this time to prepare for IELTS in such a way that your score is on top and there is no scope for failing in any area of the test. Below are the tips for you to prepare for IELTS in the best way during this situation.
Get familiar with the format of IELTS – As we all know there are 4 parts in IELTS and to get the best IELTS coaching in all these 4 parts is important for every individual who dreams of going abroad. Each test part is made up of testing skills in the English language as this is the only language that will be useful in day-to-day work and the environment. Make sure you know how much time you need to invest in each part of IELTS to score better.
Read, Watch, Listen and Write more often– The extra time you have now is the best to utilize for extra reading, listening to English videos, writing to improve your vocabulary and grammar, and watch to understand their accent and pronunciation of words. Develop a habit to watch English TV shows and movies, if you are not too confident then use subtitles to read which will also increase the ability to read faster.
Use IELTS Support tools – Best Student visa consultants in Ahmedabad are ready to help you with the tools for IELTS like assessment tests, band scores, writing samples, and essays. They can provide you with a familiar test format to encounter your preparation and get you ready for the finals.
Get help from IELTS experts – There are many overseas education consultants in Ahmedabad who have started teaching online for preparing the IELTS exam. Get personalized feedback from them after you take the assessment test to know where you still lack.
Stay updated with the course – Keep yourself updated with the news and dates of IELTS exams so that you can work on your migration goals accordingly. For the latest updates on each location, you would like to apply, get in touch with the best student visa consultant in Ahmedabad.