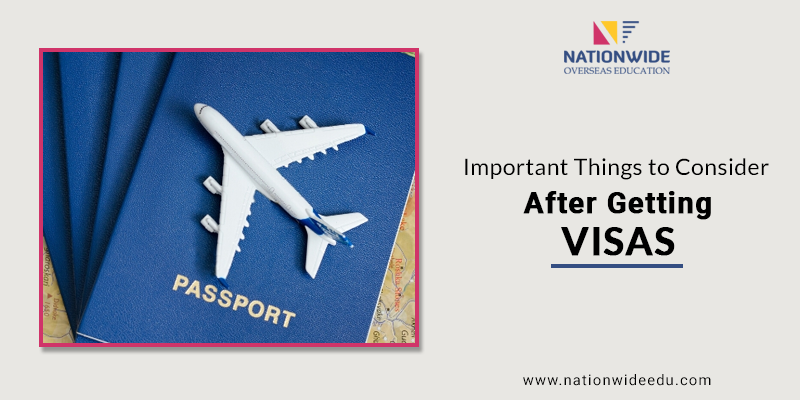 Important Things to Consider After Getting Visas
Once you have the visa for overseas, the real struggle begins after that, on how to settle down in a new country, and where to live, etc. Consult Europe student visa consultant in Ahmedabad to help you with post visa services. Below are three major areas of concern that can be handled well by any overseas education consultant in Ahmedabad.
Accommodation
Air Ticketing
Foreign Exchange
Accommodation
The biggest concern of any student would be, where would they live and whether it will be affordable or no. Note that study visa consultants can help you with four options, i.e. college dormitory, independent home, shared apartment, or a hostel. The most affordable can be college dormitory, because they can give you accommodation at government regulatory prices and you will not have to worry about commutation.
Some Indians find it better to live alone in an independent apartment or shared apartment to live comfortable. You can convey the same to your Europe student visa consultant in Ahmedabad to guide you with the best place to live.
Air Ticketing
Sort out your air tickets for the country, you are planning to move for your education. Your consultants will ensure that they provide you with the best service with the best and cheap air tickets. It is advisable to book your tickets well in advance to get good discount. Just let your study visa consultants that you need assistance, and rest will be taken care of by them.
Foreign Exchange 
It is obvious to maintain some liquid cash with you which belongs to the country you are going to settle. Please find out from your counsellors how much you would need initially when you move there. The rules, and regulations are different for every country, and you should be clear of the legal norms that fall under the country you will settle in.
Choose a UK student visa consultants in Ahmedabad that can help you with all the above details along-with your visa.