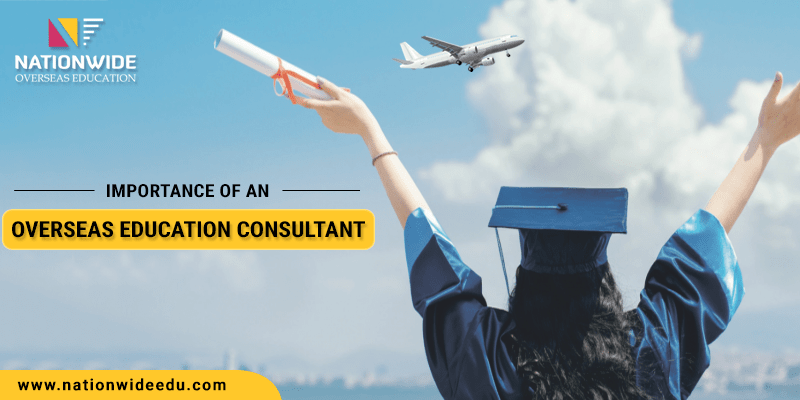 Importance of an Overseas Education Consultant
The very thought of pursuing foreign education is exciting not just for students, but for their parents as well. There is a high level of competition out there and the only way to beat the heat of that competition is obtaining a degree from a reputed overseas institution. Pursuing education overseas gives you global exposure which skyrockets your career.
There are plenty of reasons why thousands of students choose to go overseas for higher education. Some of those reasons are as under:
Getting global exposure.
Enhancing problem solving skills.
Widening social circle.
Better job prospects.
Many more!
Overseas education consultants in Ahmedabad say that professional advice and guidance plays a pivotal role in helping students secure admission in an overseas institution. The entire process is quite intricate which is why expertise of a study visa consultant is pretty important.
Below are some of the reasons why you need to approach an overseas education consultant-
Proper counseling
Determining the right course and university is extremely important and is your first step to success. An overseas education consultant will suggest which university is the best for which course and how intense is the competition. There are times when it becomes difficult for a student to decide which course to go for. This is where a study visa consultant can be of great help. A professional visa consultant will talk to you in detail to understand your strengths, interests and weaknesses so that right advice can be given.
Guidance related to options
A consultant asks students about their preferred course and shares the best options available. Besides, they share the fee structure and overall expenses students will have to bear during their stay in a particular country.
Visa approval
Visa rejection chances are quite high when students file an application on their own. That's because students are not well-versed with the entire process and documentation required. This is where help of a study visa consultant really comes in handy. Your chances of study visa approval are quite high when you hire an overseas education consultant in Ahmedabad for the job. A reputed study visa consultant helps you collect all the necessary documents as you need to be very careful with that.
Accommodation
Renowned visa consultants have tie-ups with all major universities which makes it easy for them to arrange for accommodation. They also share contact details of students sent in previous intake. This helps students feel safe.
Apart from the pointers above, visa consultants also share the possibilities after study completion. Hope you found the post useful. For more information related to visa counseling and assistance feel free to get in touch with us. If you need IELTS coaching in Ahmedabad, we can help you with that as well.