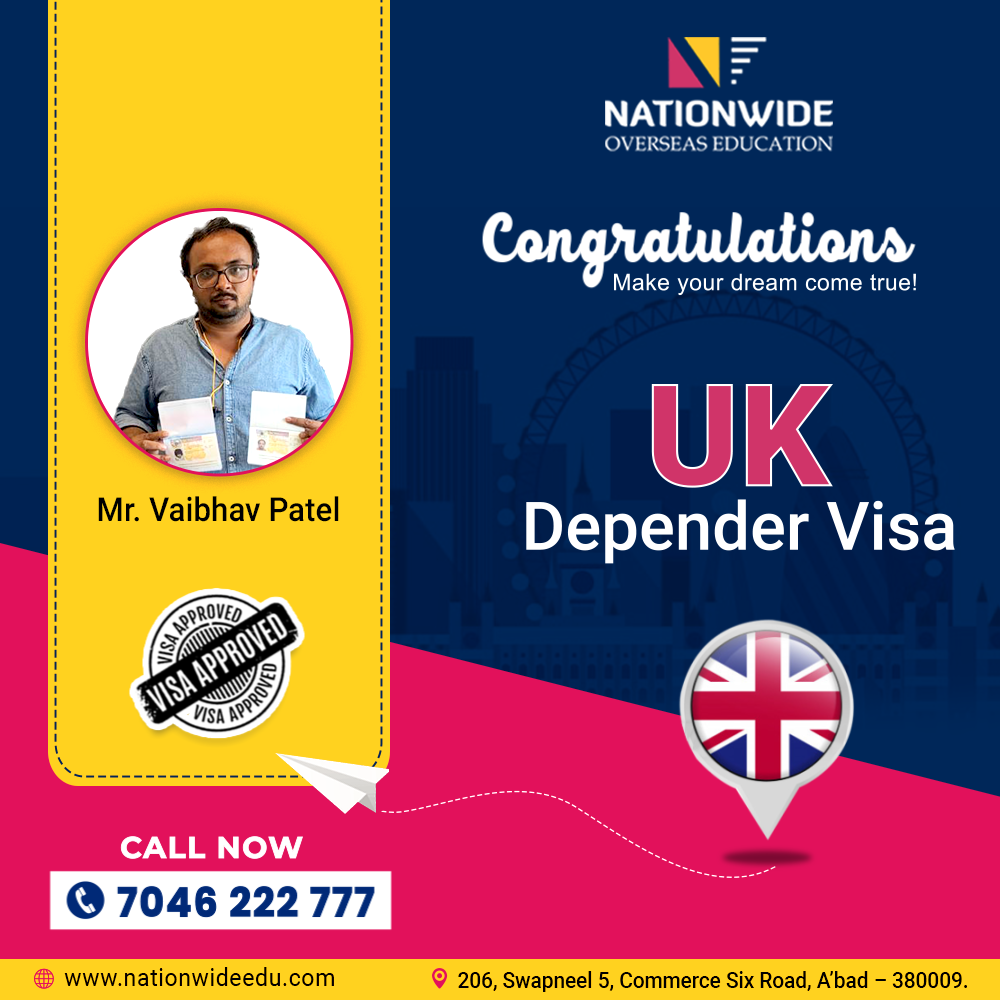 Congratulations for successfully getting UK depender Visa.
Congratulations Mr. Vaibhav Patel for your successful UK depender visa approval. It's our pleasure to help you to obtain the visa for your dream destination. Thanks for believing in our team. We wish that you continue advancing at each stage and motivate others with your achievements.
Contact Europe student visa consultant in Ahmedabad today.