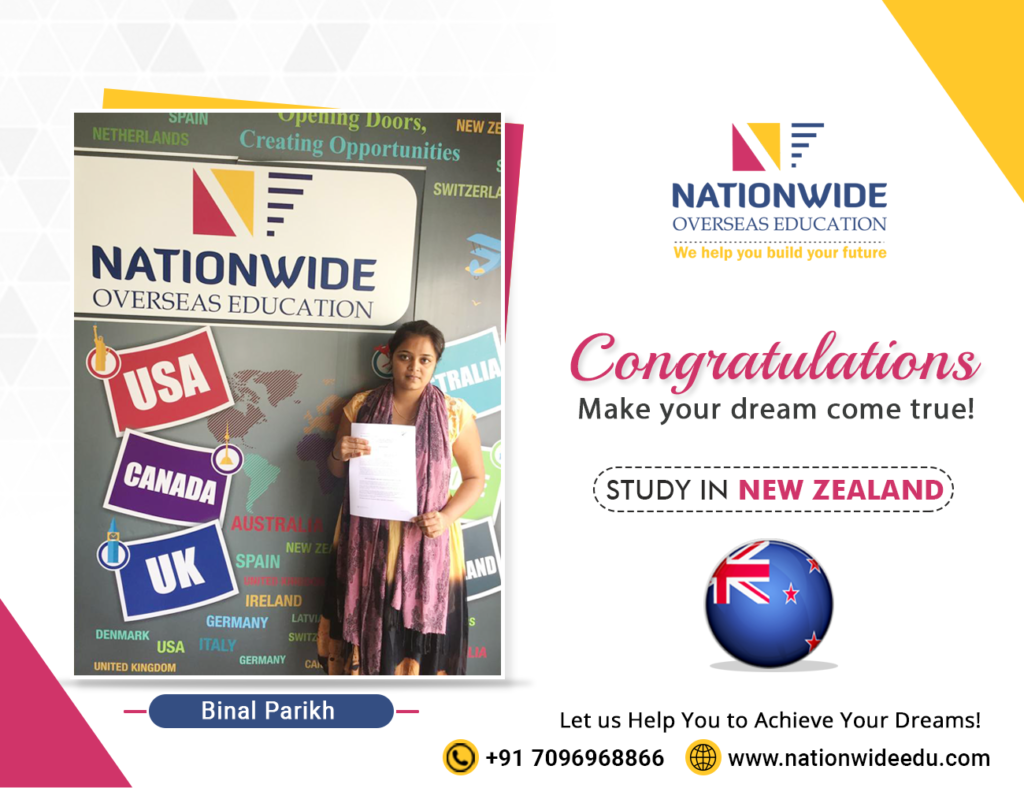 Congratulations for getting Student Visa for Overseas Study in New Zealand
Congratulations to Binal Parikh for her successful visa approval for
study in New Zealand.
She will now pursue Graduate Diploma in accounting at Waikato Institute of Technology. We, as the prominent
overseas education consultant in Ahmedabad
helped her to achieve her dream. We wish her all the best for future endeavors. You can also get visa of your dream study destination with the guidance of our experts.
Contact Us!